We live far away from the frenzied world, traffic, industry and the hustle and bustle of tourism. Livek has barely been touched by tourism. These are places that have preserved the original image of green mountainous landscape. The nature here has gone wild.
In the old days, some 800 livestock units used to graze the slopes of Kuk and Matajur, leaving pastures bare only to be overgrown today by thicket. Farmers would go to work across the border; Italy is only 100 metres away as the crow flies. At the 5th turn above the Livek village, which today has merely 270 inhabitants together with surrounding villages, there are four small wooden villas. They seem to be floating on a panoramic deck between the sky and earth in the realm of serenity and tranquillity.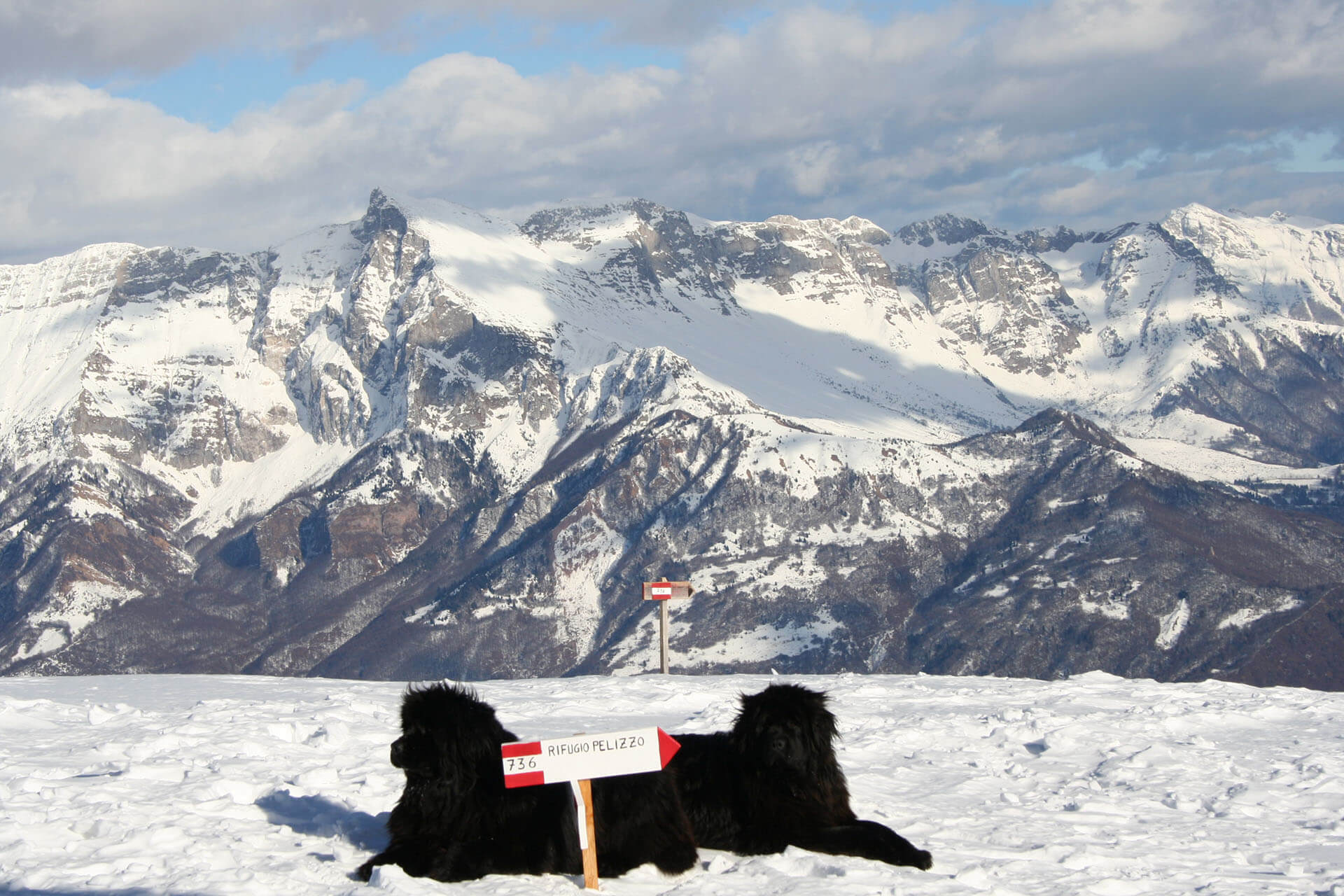 Captured amidst the Alps and the Mediterranean, Nebesa invites you on a journey to discover yourself. And observe – the changing nature, departing mists, dispersing clouds or a coming storm. Nebesa is a place where silence is the most beautiful music and where less is more. It is a place for which you need time. Time for yourself. For your partner. A time to settle down and relax.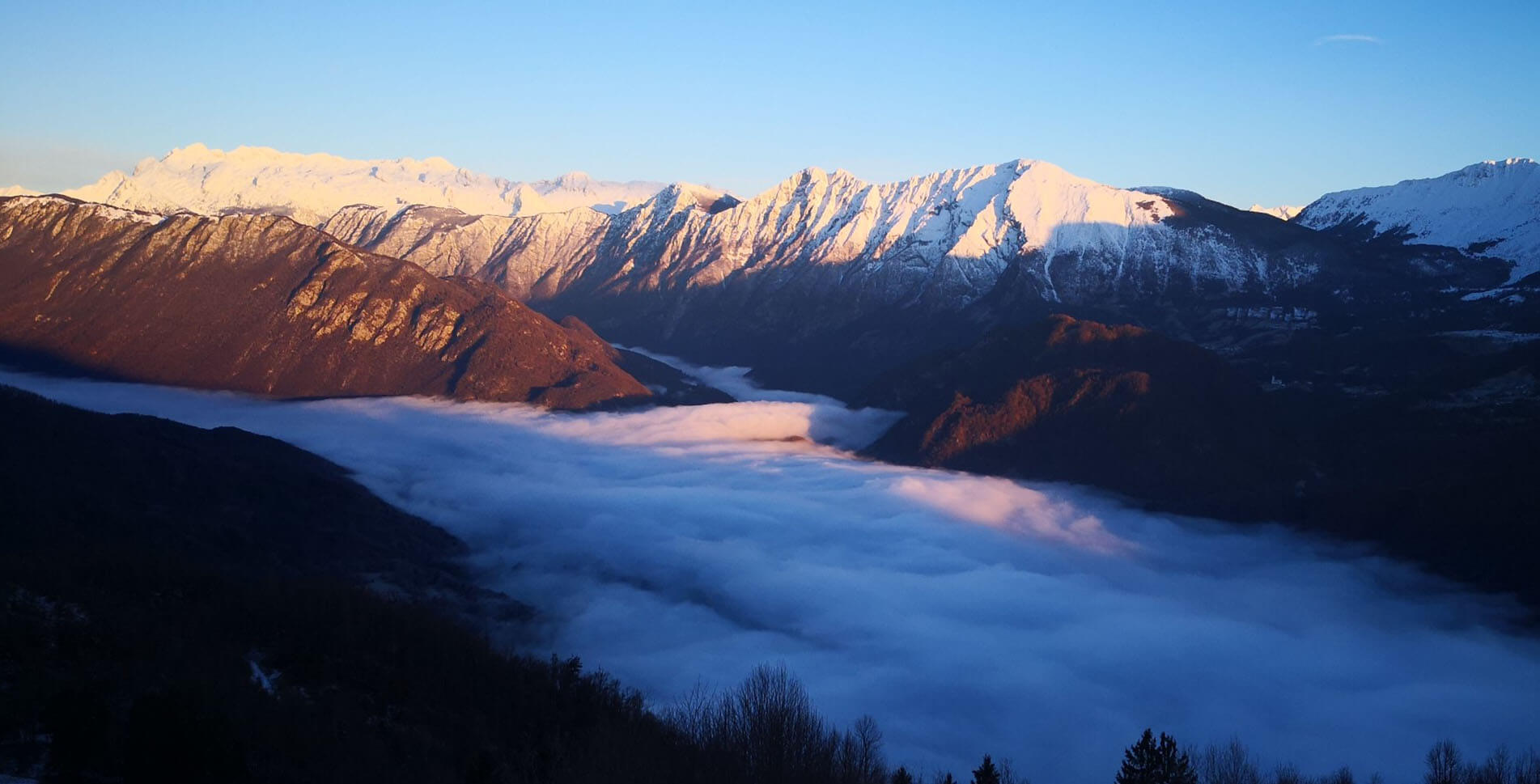 You will not be hurried here. Not even with breakfast time. You can help yourself whenever you wish. You will also be welcome in our wine cellar filled with home-made delicacies. Cut a slice of prosciutto from the Primorska region, Bojan's home-made salami, a slice of Tolmin cheese from a straw-smelling wheel and pour yourself a glass of Brda wine from a barrel.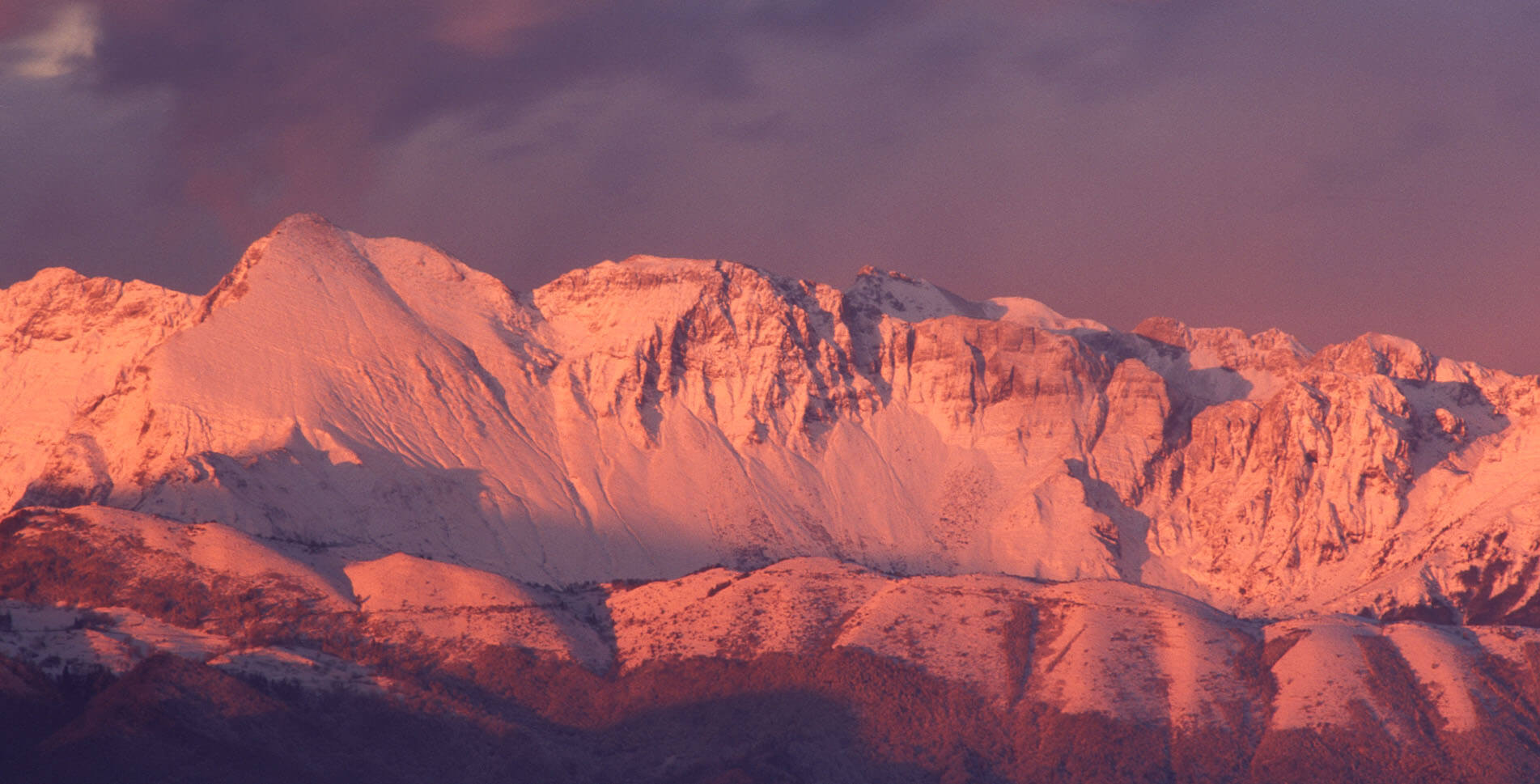 Do not look for décor in the cottages. Huge windows speak more than any painting – they reflect the maverick nature surrounding you. The image will be slightly different every day.